Perforce Software | Perforce customers honoured in the UK's leading games industry awards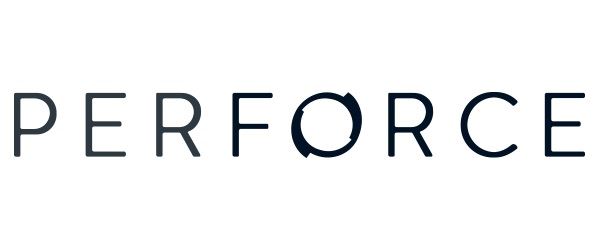 8 customers take home 11 awards, with a further 12 shortlisted
Wokingham, UK, July 26, 2017 – Perforce, the most widely used version control and collaboration solution in the game development industry, is delighted to announce that 20 of its customers – from start-ups studios to large organisations – have been honoured by the Develop Awards, including Studio of the Year Guerilla Games.
8 customers were outright winners of 11 award categories:
Studio of the year: Guerilla Games
Animation: Horizon Zero Dawn – Guerrilla Games
Music design: Total War: Warhammer – Creative Assembly
In-house studio: Creative Assembly
Sound design: Batman: Arkham VR – Rocksteady Studios
Visual design: Batman: Arkham VR – Rocksteady Studios
Best writing: The Witcher 3: Wild Hunt – Blood and Wine – CD Projekt Red
Micro/start-up studio: Playground Games
Creative outsourcer – visual & development: Lost (Amazon Lumberyard) – Realtime UK
Best engine: Epic Games (Unreal Engine)
Best performance: Larry Fessenden (Until Dawn: Rush of Blood) – Supermassive Games
Other Perforce customers shortlisted for awards included Axis Animation, Bandia Namco, D3T, Sumo Digital, EA, Jagex, Milestone, No Code, Rebellion, Sega, Team 17 and Unity Software.
The peer-voted Develop Awards aims to celebrate and reward UK and European games developers, focusing purely on creativity, teamwork and inspiring innovation. The results of this year's winners were announced on July 10th.
"For Perforce, it is great to see we are working with such a wide variety of successful games industry players, from micro studios to some of the biggest brands in the business. The ways in which these organisations are using Perforce is increasingly diverse: not just for versioning code and art files, but to manage the entire lifecycle of those digital assets," said Perforce CEO Janet Dryer.
Helix gives the games industry scalable, stable and highly flexible version control and application lifecycle management, across all file types. It provides scalable data management, traceability of all artefacts and native integrations with many of the leading tools used in games development. Perforce itself has previously won the Develop Awards Production Category for consecutive three years and shortlisted a number of times, including 2017.
About Perforce
Enterprises across the globe rely on Perforce to build and deliver complex digital products faster and with higher quality. Perforce offers complete project lifecycle management tools to accelerate a project's delivery cycle by linking the requirements, issues, test plans, source code, binary assets and all artefacts in an integrated platform. The company's solutions securely manage change across all digital content – source code, art files, video files, images, libraries – while supporting the developer and build tools your teams need to be productive, such as Git, Visual Studio, Jenkins, Adobe, Maya and many others. Perforce is trusted by the world's most innovative brands, including NVIDIA, Pixar, Scania, Ubisoft, and VMware. The company has offices in Minneapolis, MN, Alameda, CA, Mason, OH, the United Kingdom, Germany, and Australia, and sales partners around the globe. For more information, please visit www.perforce.com.
Media Contacts
Global
Colleen Kulhanek
Perforce Software
Ph: +1 612-517-2069
[email protected]
UK/EMEA
Maxine Ambrose/Jillian Alexander
Ambrose Communications
Ph: +44 1491 412944
[email protected]

Credit: Perforce Software | Perforce customers honoured in the UK's leading games industry awards