If you're even slightly familiar with the Saints Row franchise, then you know the upcoming Saints Row game is going to be as crazy and wacky as they come. Which is trademark Saints Row. Of course, all of that applies to the customisation options available to you as well, which we got a good look at in the Saints Row Ultimate Customization Showcase. Let's break it down!

[embedded content]

Saints Row Ultimate Customization Showcase
#BeYourOwnBoss
We start off with the main man, or woman, themself, the Boss. You've got a lot of customisation options for your Boss, more than enough to help you stand out in the crowd. Some of the key features in character customisation include asymmetrical facial customisation. Meaning both sides of your face no longer need to be mirror images of each other, you can go to town on one half of your face and the other side could look completely untouched. You could literally go for a Two-Face look if you so please.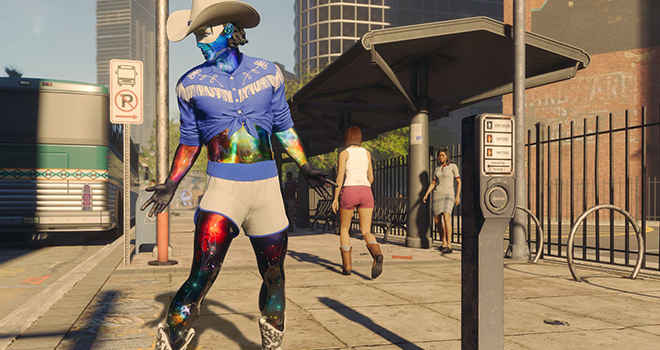 Additionally, you've got prosthetic limbs, scars, tattoos, teeth and ear options, you name it, you've got it. Oh, and there's a plethora of skin textures to choose from as well, from glassy to a brick wall, and even a galaxy! You're not locked out of any customisation options regardless of the gender you pick, and you've got 8 different voices to choose from. You can also pick between a selection of walking styles and emotes for your boss which changes the way they behave.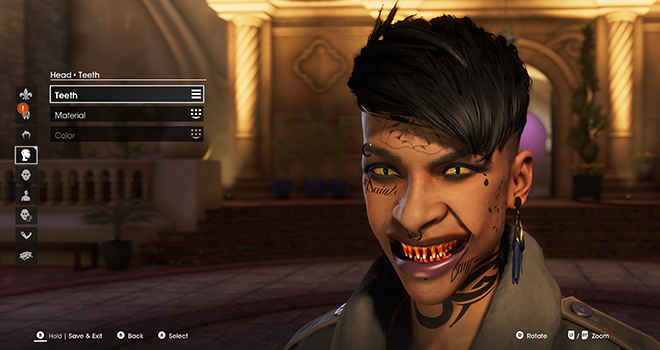 There's plenty in the fashion department too, all the styles and customisation you could ever want, right down to the socks. You can colour every detail of your outfit, or go for a preset colour theme that you fancy.
Ride in style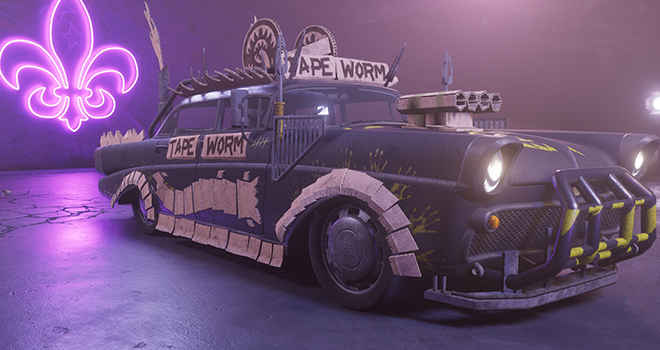 Of course, it doesn't end with the Boss. Even our ride can be customised to the tiniest detail. There's a lot of variety in the rides themselves, from VTOLs to Hoverboards, to a freakin' Pirate Ship on wheels. Every aspect of the rides can be customised, including the usuals like spoilers, the engine, the wheels, hood, wings etc. Each of these parts can be coloured individually as well, and like with outfits, there are also colour themes available to you for quick use. Furthermore, you can also change the way your engine sounds, and your horn.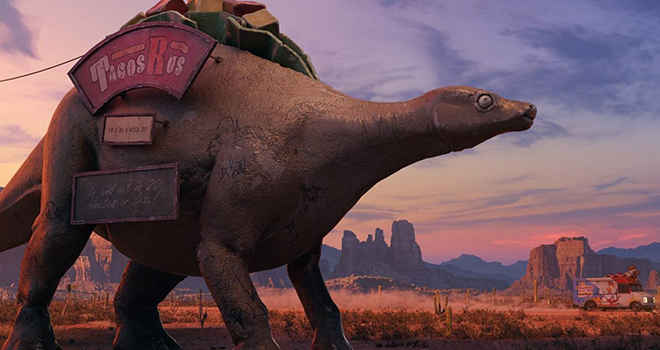 Cars can be further customised with additional parts, like off-road wheels, a grappling hook to tow stuff, a wrecking ball attachment to wreck stuff, and even nos.
Sun's Out, Guns out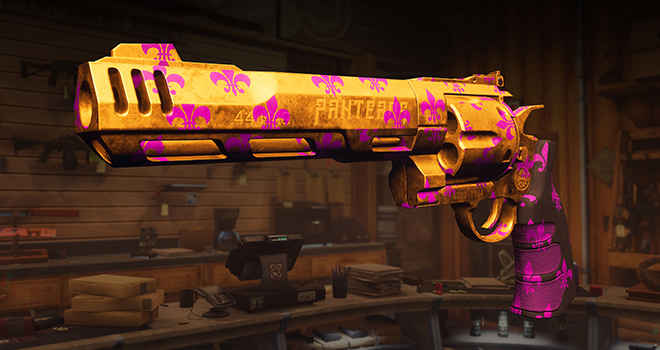 You thought it was over at vehicles? Naah. Guns. Saints Row is known for its whacky guns, and clearly, there's plenty of that here as well. On top of that, you now have extensive gun customisation as well, down to the smallest detail. Additionally, some skins can completely replace gun models with a new one. For example, you can use a guitar case rocket launcher mariachi style, a walking stick SMG, or an umbrella assault rifle. Plenty of ways to express yourself.
Through Saints HQ, you will be able to not only customise your HQ itself but also your Saints, the outfits they wear, the cars they drive and more.
Saints Row wants to give you all the tools you need to go wild and create whatever you want, whether it be serious, or out-of-this-world insane. At least, from this Saints Row Ultimate Customization Showcase, that's definitely the vibe we're getting. It's certainly hyped us up and we can't wait to step foot in Santo Ileso this August. Saints Row is releasing on the 23rd of August, 2022.